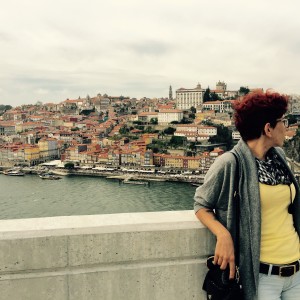 Sue Fonseca
Graphic Designer
Arts and Crafts
For years, I've been creating and executing concepts and ideas which I truly believe have created strong connections between people and above all has connected me to people.
I have used my various fine arts skills which include: sculpture, painting, wood work and tile works and as a means to express my inner self.
Whereas my graphic design work is used to portray information or idea to a community in a clean, creative manner.
In all different works, I feel most comfortable using different materials and colors, expressing both my love and passion for art as a whole.
I have a long experience in signage design.
My graphic work in Canada has been more of addressing community services non profitable, which gives me great pleasure to be part of.
I hope you enjoy my work.
---
Resume
Profile and skills
9 years' experience in Signage
Creates strong Branding Graphics
Senses urgency; Committed; Team oriented
Organized; Creative; Detail oriented
Adobe CS5; Corel Draw; AutoCAD
Glass; Ceramics; Acrylic; Vinyl; Polystyrene; Wood Craft; Vinyl; Flock; Flex, Plexiglass Friendly; Versatile; Adaptable
Final artwork, preparation for digital printing, cutting plotter and prepress files preparation. Store manager, experience with customer service
Fluent in English and Portuguese
Education
Photoshop CS5 Advanced – Flag School –

Portugal

Course of Communication Design – School of Image and Communication –

Portugal

Graphic Design, Branding, Typography, Vector illustration, Color, Print, Image Manipulation
AutoCAD 2005 2D and 3D | Cenfim Professional School –

Portugal

Ceramics level III –

Portugal

St. Mary's High School,

Toronto, Canada
Created trophies for surf championship Rip Curl
I taught painting and ceramics classes
Created layout for woman clothing (49 grin)
Created scenarios in polystyrene for plays
Founder Member of Artisans of Central West of Lisbon
Volunteering at the institution Animate
I'm a member of AveiroArte Institution
Experience
Freelancer/Graphic Designer — Blue Pages & Multi Advertising |
2013 – 2018 Toronto
Graphic designer (freelancer, during preprint annual addition).
Prepare artwork for screen printing, embroidering and other print formats.
The general office administers work and orders.
Contact existing clients about layouts and their information.
Customer Service Representative/Graphic Designer — CanKopy Document Solutions |
2011 |
Toronto
Customer Service Rep: Printing; Shipping; Payments
Graphic design: Created designs concept and layouts based on customer specifications
Xerox printing, Fiery systems, plotter print and cut, printing, FedEx shipping
Created design solutions to promote their new location
Freelancer/Graphic Designer — Reflet Salveo, Francophone, non-profit |
2013 – 2014 | Toronto
Freelancer/Graphic Designer — Reviive, non-profit association | 2012 – 2014 | England
Freelancer – Graphic Designer — Derel,

Sign Company

|
Portugal
Created and refreshed layouts of brands
Stationary/Branding Flyers, Paging, Posters, Invitations, layouts for websites, banners
Visual mock-ups for outdoor advertising (moppi, totems, light boxes, car deco
Prepare the final artworks for print or vinyl cutting plotter
(project Riberalves, photo 7)
Freelancer — KontraProduções,

Digital Print Company |
Portugal
Developed layout and print for the event "Estoril Open" tennis world tournament
Freelancer — LFF |

2009-2011 |
Portugal
Designed outdoor signs, campaigns and branding for numerous clients
Designer & Manager — Wear Fun Alternative,

Store |
Portugal
Developed marketing and branding strategies
Promoted events and workshops
Resolved customer queries and concerns
Created and maintained displays and store layout
Graphic Designer — Reclameoeste, Sign Company |

2008 |
Portugal
Worked closely with clients to plan and create the right marketing campaigns
Presented various mock-ups to clients
Created prepress files and scale drawings of structures
Involved in the full process, from the design concept to the manufacture of the outdoor publicity.
Silicone / Plaster Molder Designer — Nazaré,

Handmade candles | 2006 |
Portugal
Researched and created new trends in candle design
A valuable contributor to increased sales and growth of the company
Designer & Manager — Uliarts,

Furniture RestorationStore | 2003 |
Portugal
Opened and managed own arts and crafts decoration and fabrication store
Modifying furniture (painting, craft work, different material applied)
---
Exhibitions
Toronto:
2015
Participated WANT– WOMENS ARTS NETWORK OF TORONTO
"Baselitz Accusations" A Show of Women's Excellence In Painting.
Participated in the art show "Magick of Colours" at "Hermit's Lamp Gallery" with artist AySes Dunya.
Portugal:
2003
Participating in Craft Fair, Stock Exchange Building in Lisbon
2002
Participation in the Annual Arts Fair (FIA); in partnership with the Association of Artisans of the West Side
Participation with the Tourist Region West; the disclosure and presentation of handicrafts of the region
Participation in the International Handicrafts Fair, Lisbon Expo
2001
Group exhibition of paintings and ceramics; the Commercial Association of Caldas da Rainha
Participation Trophies production for Quiksilver; 

Surf Championship under 20 Female, at White Sand Beach
1998
Exhibition of Plastic Arts Gallery ART Boutique du Gourmet
1997
Participation in Youth Painting Contest, IPJ / JPI – awarded the 1st Place.